sacred artist
Iconographer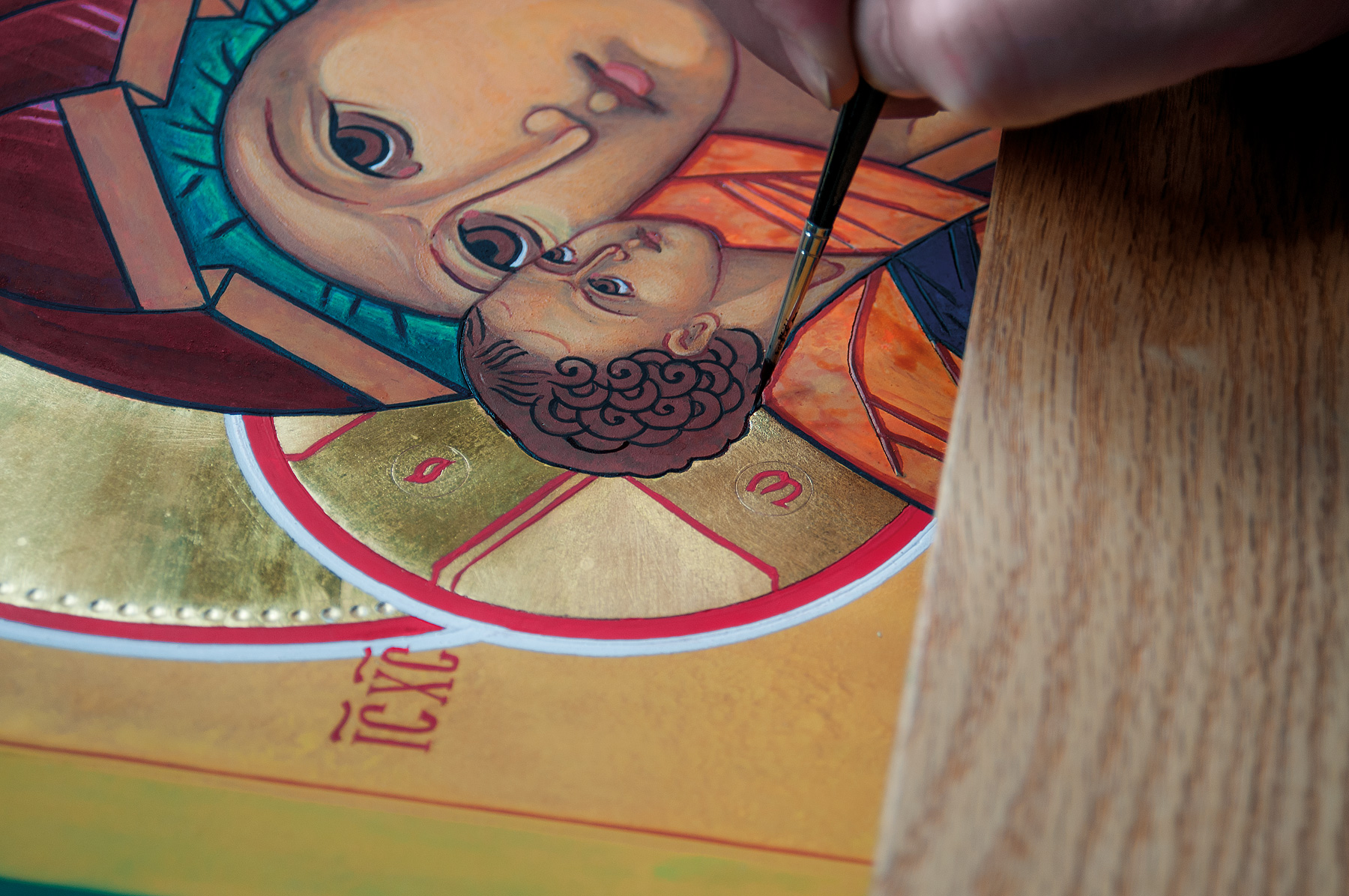 SERVICES
The craft of sacred art
Wood, gesso, pigment, bole, gold leaf. When combined by a skilled artist, these humble materials can produce something of extraordinary beauty appropriate for devotion. Pigment becomes paint, paint becomes image, image becomes icon, icon becomes sacrament. It's my love and devotion to this timeless craft and process that compels me to produce sacred art, images and icons that proclaim the gospel in line and colour.
Enquire about a
Commission
Quotations for commissioning an artwork are free and no obligation.
All artworks can be shipped worldwide.
Scripture, Saints and Councils speak
MY tradition
What is a tradition if it is not passed down? For an icon to be authentic it must be formed from natural materials and follow a strict process and form established centuries ago. It is this enduring tradition that I diligently follow while also making use of many legitimate imaging techniques from my years as a graphic artist. Ultimately the final result is an authentic icon made out of the exact same materials used by iconographers since the time of antiquity.
SEE MY artWORK
About Me
DAVID GIANOTTI
For the last 27 years I have worked in the creative industries of graphic design and film & broadcast. Having matured in my craft I now "put my nets out into the deep" to engage in service to the Church by producing quality traditional sacred art. In those 27 years I have spent the last decade in formation studying the art of iconography and iconology.
The spiritual formation required of an iconographer cannot be found in a secular school of fine arts but must be nurtured through an ongoing faith formation. While I have no fine art degrees, I have sought the expertise and tuition of established and practicing iconographers in order to receive the tradition passed down.
Pivotal in influence has been Pope Saint John Paul II "Letter to Artists" published in 1999. Since its publication, this exhortation to artists has challenged me, moved me and even humbled me. Now in response to his letter I dedicate my lay apostolate to creating "new epiphanies of beauty", in honor of Pope Saint John Paul II, the Blessed Virgin Mary and ultimately for the glory of the Father, Son and Holy Spirit. AMDG ET DGH.